CS-400E Contact Systems Component Locator Speed Demo
Versatec is a manufacturer, re-manufacurer, and service center of Contact Systems SMT Pick and Place and Through Hole equipment.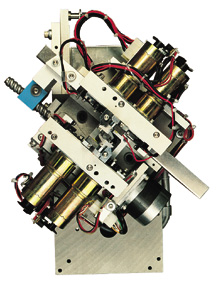 Versatec is the only service center for repair and remanufacturing of Contact Systems Through hole and SMT equipment, including CS-400 Cut and Clinch Component Locator (Inserter) and SMT Contact 3 and C5 placement machines, feeders, accessories, and spare parts supplier. Versatec offers training for Contact Systems equipment.
In 2009 Versatec acquired the assets of Contact Systems, Inc which included all intellectual property and inventory for Contact Systems products.